Telugu hero Gopichand's upcoming film 'Pantham', being produced by KK Radhamohan, has completed 60 percent of the shooting, said the producer on Wednesday. It is also the directorial debut film of screenwriter K. Chakravarthy who has written earlier for films such as Balupu, Power and Jai Lava Kusa.
This film is a milestone for Gopichand, marking his 25th release and the first look of the film's poster was released recently. On the occasion, producer Radhamohan said, "It is quite a happy moment for us, as a production house, to be associated with Gopichand's landmark film. We have completed 60 per cent of the film's shoot. Director Chakravarthy has come up with a wonderful story that will be high on the commercial elements."
He said Gopichand will be seen in a new look in the film, never seen before. "We are happy with the response to the response to the first look. Mehreen will be seen in a very good role in the film." Gopi Sunder's music and Prasad Murella's camerawork will be other key features in the film, he said.
"I appreciate the support of the rest of the cast and crew and it is only because of them all that we are going ahead on schedule and plan to release the film this summer," he said.
The film that stars Gopichand, Mehreen, Prudhvi and Jayaprakash Reddy in key roles. Script was by Ramesh Reddy, screenplay by K. Chakravarthy and Bobby (K.S. Ravindra); Co-director: Bellamkonda Satyam Babu; Music: Gopi Sundar; DOP: Prasad Murella; Producer: KK Radhamohan; Direction: K Chakravarthy.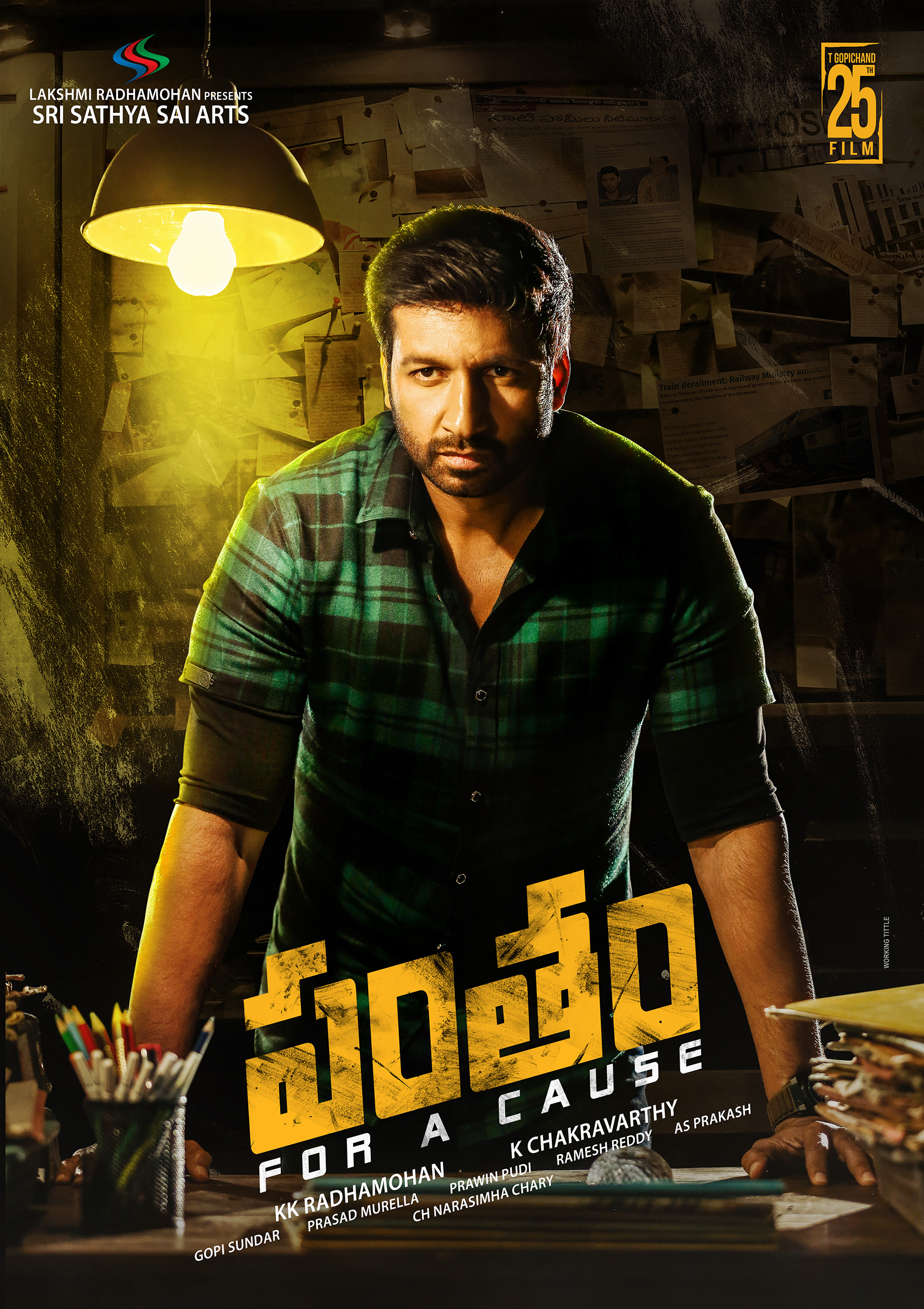 ​
[category, entertainment]