Xiaomi Mi 7 is all set for a grand release with in-display fingerprint scanner, Snapdragon 845 chipset among other features and a Chinese website has leaked the picture with the possible date of its release.
The Chinese smartphone maker Xiaomi, who is going to IPO in Hong Kong exchange currently, was supposed to have announced its flagship Mi 7 at the Mobile World Congress 2018 held from February 26 to March 1 but it has disappointed fans with no announcement on Mi 7.
Now the reports have surfaced in China and elsewhere that Xiaomi might announce the Mi 6 successor this month itself, perhaps once the IPO funding is done with the exchange.
But a Weibo post on the Chinese technology giant has revealed the release date of the Mi 7 will be May 23, 2018. The website has also published a photo of the device with the Mi logo on it.
Since, it is more than year since its predecessor Mi6 was released, the news cannot be brushed aside as another fake news. Xiaomi never shied away from releasing at least one new version of all the brands it sells in the market.
According to Weibo post, the Xiaomi Mi 7 will feature an in-display fingerprint scanner and notch up top. It could be sporting either a 5.65-inch or a 5.8-inch bezel-less AMOLED display with 2,560×1,440 pixels screen resolution against 5.15-inch (1080 x 1920 pixels) display seen in the Mi 6.
Under the hood, the flagship is likely to have a Qualcomm Snapdragon 845 processor, a 6GB/8GB RAM, a 128GB/256GB internal storage, a dual 19MP+19MP main camera, and a 4,480mAh battery.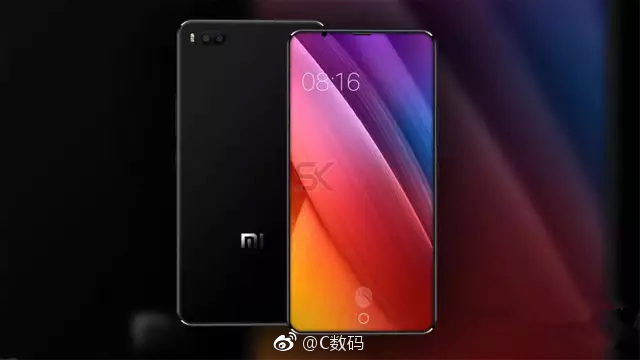 ​