Nine months after the failure its last navigation satellite IRNSS-1H in August 2017, India's space agency ISRO is all set to launch another navigation satellite to complete the indigenous GPS system,  as a part of the series of IRNSS navigation satellites from its spaceport in Sriharikota in Andhra Pradesh on April 12.
IRNSS is similar to US' Global Positioning System (GPS), Russia's Glonass and Europe's Galileo. China and Japan also have similar systems, 'Beidou' and 'Quasi Zenith'.
The new PSLV-C41/IRNSS-1I Mission will lift off on Thursday morning, April 12, 2018 at 04:04 Hrs (IST). The last one in the series, IRNSS-1H launched last year on August 31 aboard the PSLV-C39, was unsuccessful. IRNSS-1I will  replace IRNSS-1A, the first of the 7 navigation satellites in the series, which was rendered ineffective after its three rubidium atomic clocks failed.
"The Polar Satellite Launch Vehicle (PSLV) will launch IRNSS-1I satellite from the first launch pad in Sriharikota on April 12 at 4.04 a.m.," the Indian Space Research Organisation (ISRO) said in a statement.
India's PSLC in its 43rd flight (PSLV-C41) in XL configuration will launch IRNSS-1I Satellite from First Launch Pad (FLP) of SDSC SHAR, Sriharikota. The 'XL' configuration of PSLV is used for the 20th time and the IRNSS-1I is the 8th satellite to join the NavIC navigation satellite constellation.
IRNSS-1I is the eighth navigation satellite to join the IRNSS space segment consisting of previous satellites — IRNSS-1A, 1B, 1C, 1D, 1E, 1F and 1G — launched by PSLV-C22, PSLV-C24, PSLV-C26, PSLV-C27, PSLV-C31, PSLV-C32 and PSLV-C33 in July 2013, April 2014, October 2014, March 2015, January 2016, March 2016 and April 2016 respectively.
Barring IRNSS-iH which was a failure, like all other IRNSS satellites, IRNSS-1I also has a lift-off mass of 1425 kg and its configuration is similar to IRNSS-1A, 1B, 1C, 1D, 1E, 1F and 1G.
IRNSS-1I will carry two types of payloads – navigation payload and ranging payload. The navigation payload of IRNSS-1I transmits signals for the determination of position, velocity and time. It will operate in L5-band and S-band, besides rubidium atomic clocks.
The ranging payload of IRNSS-1I consists of a C-band transponder, which facilitates accurate determination of the range of the satellite and it carries Corner Cube Retro Reflectors for LASER Ranging.
IRNSS navigation satellites
The Indian Regional Navigation Satellite System (IRNSS) is an indegenous GPS system to meet the user requirements of the positioning, navigation and timing services over India and its neighbourhood, to provide fairly good accuracy to the user. The IRNSS will provide Standard Positioning Service (SPS) and Restricted Service (RS).
The navigation satellite series consist of seven satellites, three in GEO stationary orbit (GEO) and four in Geo Synchronous Orbit (GSO) with inclination of 29° to the equatorial plane. This constellation of seven satellites was named "NavIC" (Navigation with Indian Constellation) and dedicated to the nation on the occasion of successful launch of IRNSS-1G, the seventh and last satellite of NavIC.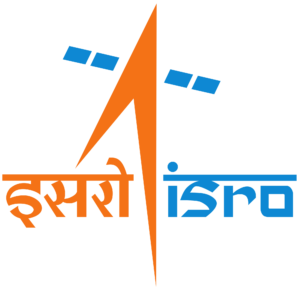 All the satellites will be visible at all times in the Indian region. All the seven Satellites of NavIC are functioning from their designated orbital positions, said ISRO. IRNSS-1H launched in August 2017 was the only unsuccessful mission in the series.
The Ground segment comprises of TTC & Uplinking Stations, Spacecraft Control Centre, IRNSS Timing Centre, CDMA Ranging Stations, Navigation Control Centre and Data Communication Links.
Applications or uses of NavIC:
Applications of IRNSS navigation (NavIC) satellites include several uses for fishermen going to sea, weather forecast, warning on crossing international waters inadvertantly. Merchant ships will benefit while navigating to their destination in the ocean routes, in disastrous situations using its current location.
In road transport, NavIC, with its position service, helps the travellers to go from one location to the other and enables transport operators to track their vehicles and goods.
For Indian Railways, NavIC helps in alerting the road users at Unmanned Level Crossings to avoid accidents by closely monitoring the approaching trains. Geo-tagging and Geo-fencing techniques of NavIC help in developing virtual maps.
By Linking position information from NavIC with Geo-Informatics Systems where several layers of information are linked on maps and satellite imagery, a host of location based services are offered to the general public. Using such features, one could easily locate a restaurant, shop, college, bus-stop, office, hospital, fuel pump, picnic spot, etc.
Survey of land utilization, port operations, precision agriculture, road and rail alignments, etc. are possible with NavIC. When integrated with mobile phones, can bring a major transformation in the delivery of customized applications to the consumer segment.